Is anxiety getting the better of you on or off the ice?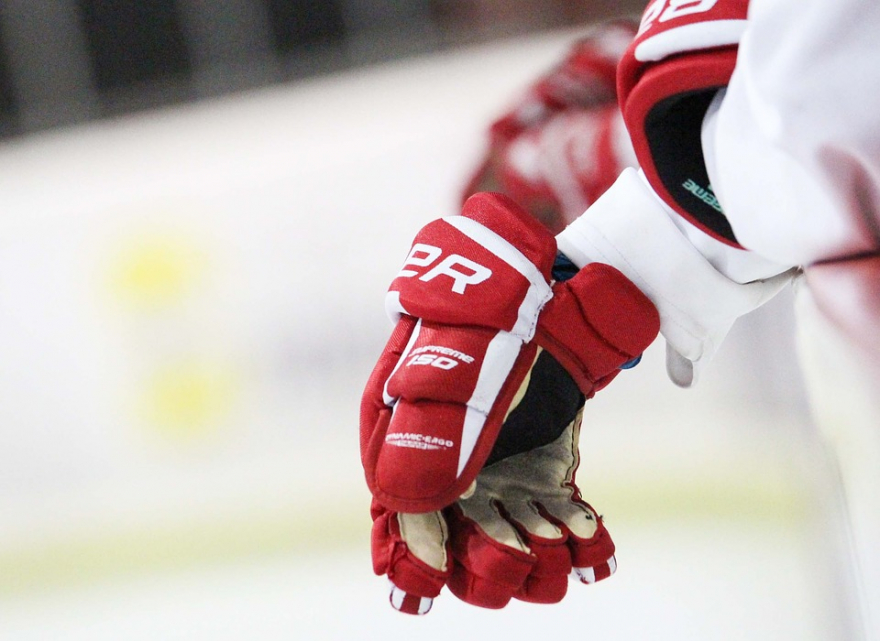 We've all seen those players who are tremendously hard on themselves after a bad result. Their head hanging, stick dragging, beating themselves up.
This causes mayhem in their mind and leads them to experience what is known as performance anxiety.
No matter how encouraging their teammates, or their family, or their coaches are at lifting their spirits, that player's lack of confidence in themselves is too much to see any of the positives from the game that just ended in defeat. Their confidence has dropped and their anxiety has risen.
Does this happen to you too?
It may seem that all is lost, but once you are aware of what's going on in your mind when you are anxious, you can deal with what's happening.
In fact, you can use anxiety to help you (!).
Here's how to use Anxiety - It starts with realizing that anxiety lets us know that we are focusing on the negative possible outcome:
What we can do is start to use anxiety as a tool to train your mindset to see those feelings of discomfort and defeat as feedback. See that feedback as an opportunity to refocus your mind on what you need to do to get the best positive outcome. Focus on what you do want to happen, not on worrying about what you don't want to happen.
What are your worry triggers for feeling anxious? What positive outcomes can you now use to refocus your attention on getting better results?
Do you want more help to develop your own Hockey Confidence?
HERE you can see what other players are saying about their successes with Hockey Confidence.

HERE you can get your very own copy of 'Hockey Confidence: Train your brain to win in hockey and in life' - a #1 Best Seller on Amazon and featured in the top 10 for Sports Psychology.
And, HERE you can access NHL Daily Hockey Winning Mindset Tips to dominate on the ice.
Warmest, Izzy.
PS. If you want me to help you get your anxiety in check BOOK YOUR NHL WINNING MINDSET ASSESSMENT AND EVALUATION.

Make Sure To Follow Me On Social Media For
More Useful Information, Tips, And Resources