Hockey has its ups and downs - the ups can be supercharged, and yep, the downs can too.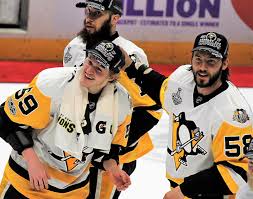 The great players in the NHL that I coach develop mental performance tools to deal with the hockey roller coaster of emotions.
You too can build powerful hockey resilience today by putting your game in perspective.
Here's how:
As you look back on all that you have achieved in hockey, ask yourself what were your most fun moments? Why were they fun?

Then ask yourself what were your biggest successes and why were they true successes for you?

Then ask what moments are you most proud of? Why did they make you proud?

Then ask what were your biggest learning moments in hockey? What did you learn that helped you to be a faster, more elite player? A better team-mate? A better resource for your team?
When you look at the bigger picture, you can see that your hockey career has had its ups and its downs.
Each and every time you play, you are learning and growing as a player no matter what. Use the big-picture perspective to develop your own hockey resilience and your own Hockey Confidence.
Do you want more help to develop your own Hockey Confidence?
HERE you can see what other players are saying about their successes with Hockey Confidence.

HERE you can get your very own copy of 'Hockey Confidence: Train your brain to win in hockey and in life' - a #1 Best Seller on Amazon and featured in the top 10 for Sports Psychology.
And, HERE you can access NHL Daily Hockey Winning Mindset Tips to dominate on the ice.
Warmest, Izzy.
PS. If you want me to help with your mental performance BOOK YOUR NHL WINNING MINDSET ASSESSMENT AND EVALUATION.

Make Sure To Follow Me On Social Media For
More Useful Information, Tips, And Resources