Are you are seeing a teammate show skills on the ice that you struggle with?
Are you hard on yourself when trying to perfect new skills?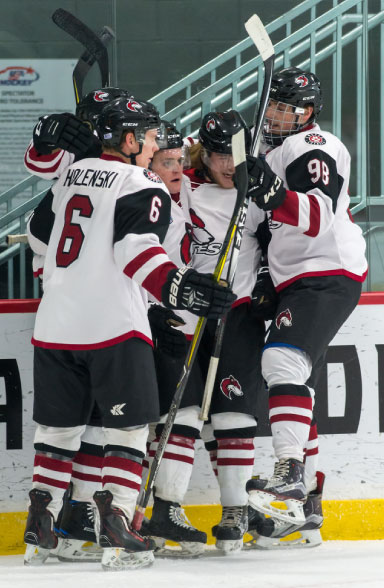 If you want to learn skills more easily, the key is to develop your confidence as you are learning.
The next time you play, focus on the smallest of successes; the technical aspects of your skating, your knowledge of the game, your ability at reading the play before it happens - all of this builds up to a great amount of success to make you a better player.
This will help you to stay mentally strong as you develop your physical skills. This will increase your self-value, your self-esteem, and your skills on and off the ice.
Do you want more help to develop your own Hockey Confidence?
HERE you can see what other players are saying about their successes with Hockey Confidence.

HERE you can get your very own copy of 'Hockey Confidence: Train your brain to win in hockey and in life' - a #1 Best Seller on Amazon and featured in the top 10 for Sports Psychology.
And, HERE you can access NHL Hockey Winning Mindset Tips to dominate on the ice.
Warmest, Izzy.
PS. If you want me to help you deal with stress and start winning from within BOOK YOUR NHL WINNING MINDSET ASSESSMENT AND EVALUATION.

Make Sure To Follow Me On Social Media For
More Useful Information, Tips, And Resources