Does your mind feel restless and unable to focus when you are stressed?
Do you make silly mistakes when you are under pressure?
Or, are you always calm, relaxed, and focused on the ice?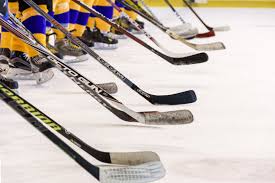 Calm focus is a display of inner strength; this inner strength is a key trait developed by the NHL Players that I coach. It will enable you to win!
No matter how stressful or high pressure the situation, developing a strong inner strength enables you to dominate on the ice.
Start today by focusing on developing your inner strength by cultivating a circle of people around you that believe in you.
Each time you spend time with people who raise you up, you will improve your state of mind, which will have a profoundly positive impact on how well you play the game of hockey.
Do you want more help to develop your own Hockey Confidence?
HERE you can get your very own copy of 'Hockey Confidence: Train your brain to win in hockey and in life'.
Then,
GO HERE to access NHL Hockey Winning Mindset Tips.
Warmest,

PS. If you want me to help you with developing your inner strength BOOK YOUR NHL WINNING MINDSET ASSESSMENT AND EVALUATION HERE.