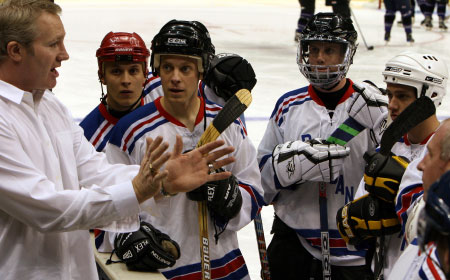 You are not alone. Many of my players struggle with connecting with their Coach.
Here's the learning.
It's very possible that the Coach sees the bigger picture and may have seen something in your game that you haven't spotted yet.
One of the most successful NHL Players that I work with One-To-One builds great relationships with his Coaches by taking the time to ask them for advice, especially when he wants to know what they see that he doesn't.
Ask your Coach for help so that you can learn from tough situations to get better, stronger, and to develop your hockey confidence.
To be more confident in expressing yourself and to become the player you know you can be, begin by taking the steps to communicate with your Coach.
Do you want more help to develop your own Hockey Confidence?
CLICK HERE to get FREE NHL Daily Hockey Winning Mindset Tips to dominate on the ice.
And, HERE you can get your very own copy of 'Hockey Confidence: Train your brain to win in hockey and in life'.
Warmest,

PS. If you want me to help you deal with stress and start winning from within BOOK YOUR NHL WINNING MINDSET ASSESSMENT AND EVALUATION HERE.