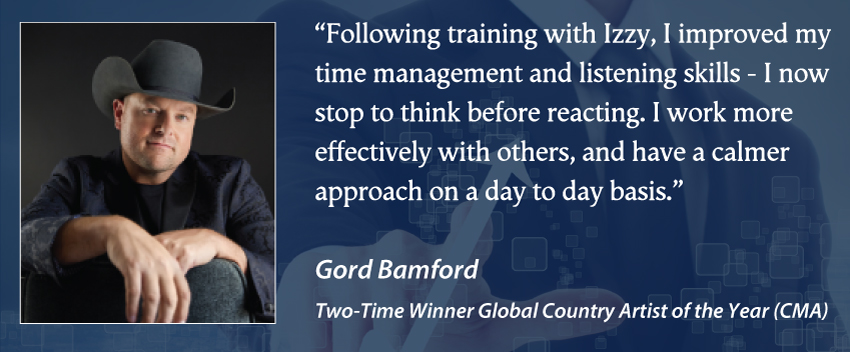 Before training, Gord couldn't get work off his mind. He needed to figure out better time management to balance work and family life.
The problems impacting his life were:
balancing his family and work time;

lack of sleep;

too many thoughts and ideas - which meant that things were slipping through the cracks;
Gord chose to work with me to permanently upgrade his unconscious behavior.
He rapidly increased his business and personal life skills and felt that he became a better father too.
Gord has produced powerful performance results. And, during these difficult times, especially being in the entertainment industry, has been thinking outside of the box and finding new ways to succeed.
Is it time you took action?
If you need to deal with limiting beliefs that cause anxiety and keep you awake at night, get in touch.
It's what I do... powerfully.
Be safe. Be well.
Warmest, Izzy.

CLICK HERE to access the weekly mindset tips and newsletters I have ready for you.
CLICK HERE to book your Assessment and Evaluation with me.
CLICK HERE if you already work with me and are ready to go even deeper with One Year In One Day Breakthrough.
Make Sure To Follow Me On Social Media For
More Useful Information, Tips, And Resources