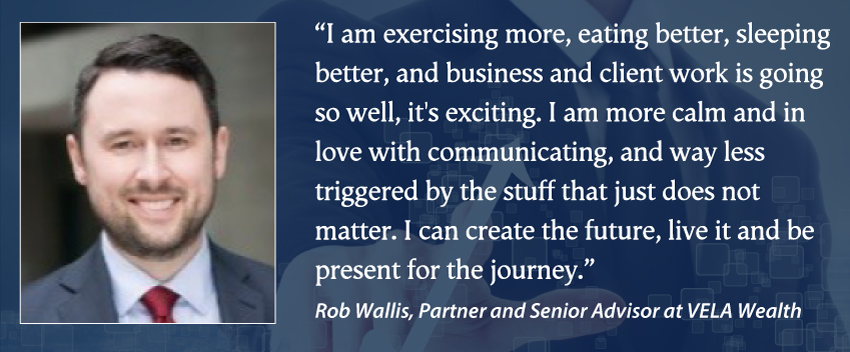 What Are The Things That Keep You Awake At Night?
Before training, Rob was struggling to manage and deliver on the expectations he had placed on himself, his family, his business, and his health.
It was all-consuming all of the time. He needed to figure out why he was surviving and not thriving, and how to achieve a better work-life balance.
The problems impacting his life were:
Rob finally said "enough is enough" and was inspired to seek out and work with a Performance Consultant with a 100% guaranteed method.
He knew a mental shift was needed. He needed to walk through a new door and explore transformation.
After our work together, Rob was able to find the root cause of his limiting beliefs.
He has discovered how to access powerful performance tools to get results and move forward. He feels free and excited for the future.
Is it time you took action?
If you need more than a great recommendation to deal with the limiting beliefs and self-doubt that cause the anxiety and stress that is holding you back, get in touch.
It's what I do... powerfully.
Be safe. Be well.
Warmest, Izzy.

CLICK HERE to access the weekly mindset tips and newsletters I have ready for you.
CLICK HERE to book your Assessment and Evaluation with me.
CLICK HERE if you already work with me and are ready to go even deeper with One Year In One Day Breakthrough.
Make Sure To Follow Me On Social Media For
More Useful Information, Tips, And Resources